Our customer service is temporarily very busy, and we are focusing on online customer support. We will answer your message as soon as we can. Our phone service is for the time being open between 10am and 1pm during weekdays. Chat is operating as normal during weekdays between 8am and 10pm. You could also check if you can find an answer to your question from the Help Center. Thank you for your patience and have a pleasant day!
Support your staff's sporty hobbies
Exercise benefit does good for mind and body. There are already over 10 000 exercise venues in Smartum network, where your employees can pay their sporty hobbies easily with exercise benefit. Exercise benefit will open the doors for fun and easy well-being.
You can offer exercise benefit as digital saldo, paper vouchers, or with SmartumPlus flexible saldo.
The choice is yours!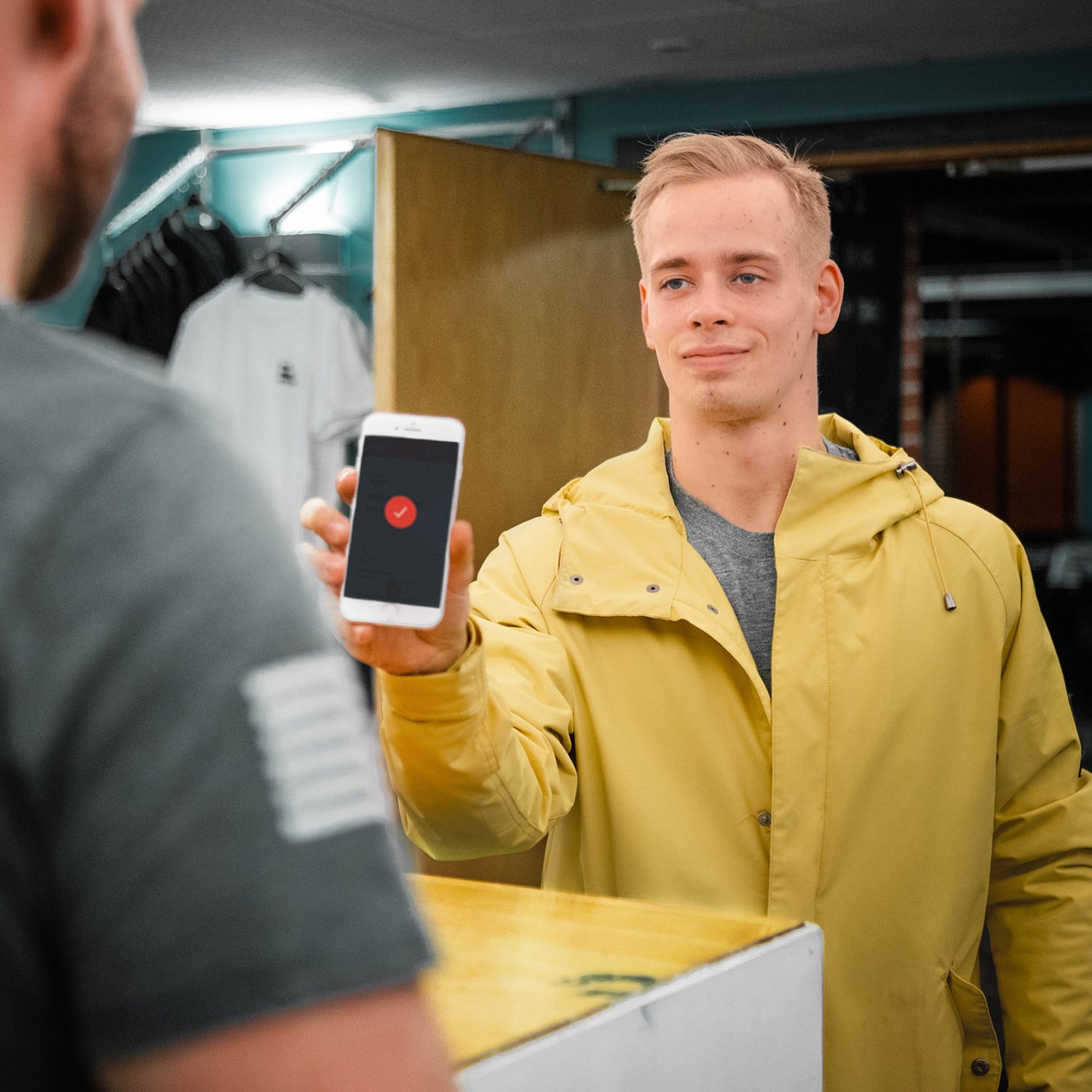 Exercise saldo
Offer exercise benefit digitally
With Smartum's digital exercise saldo, hobbies can be paid with hassle-free SmartumPay mobile app or with online payment, depending on the venue. SmartumPay is up for a free download in app stores.

The exercise saldo stored in an employee's Smartum account is valid for 18 months from the time the balance is stored. Any exercise saldo left over after the expiry date are returned to the employer's Smartum account for redistribution to employees.
Ordering and costs
Ordering, keeping track, and managing Smartum's digital exercise saldo is easy in Smartum web service.
The price consists of account management fee (percentage), which is calculated of the nominal value of the saldo benefit being purchased.
Management fee for exercise saldo is 5%.
Invoicing fee is €15 per order. Value-added tax (24 %) will be added to the ancillary costs. The benefits themselves are free of value-added tax.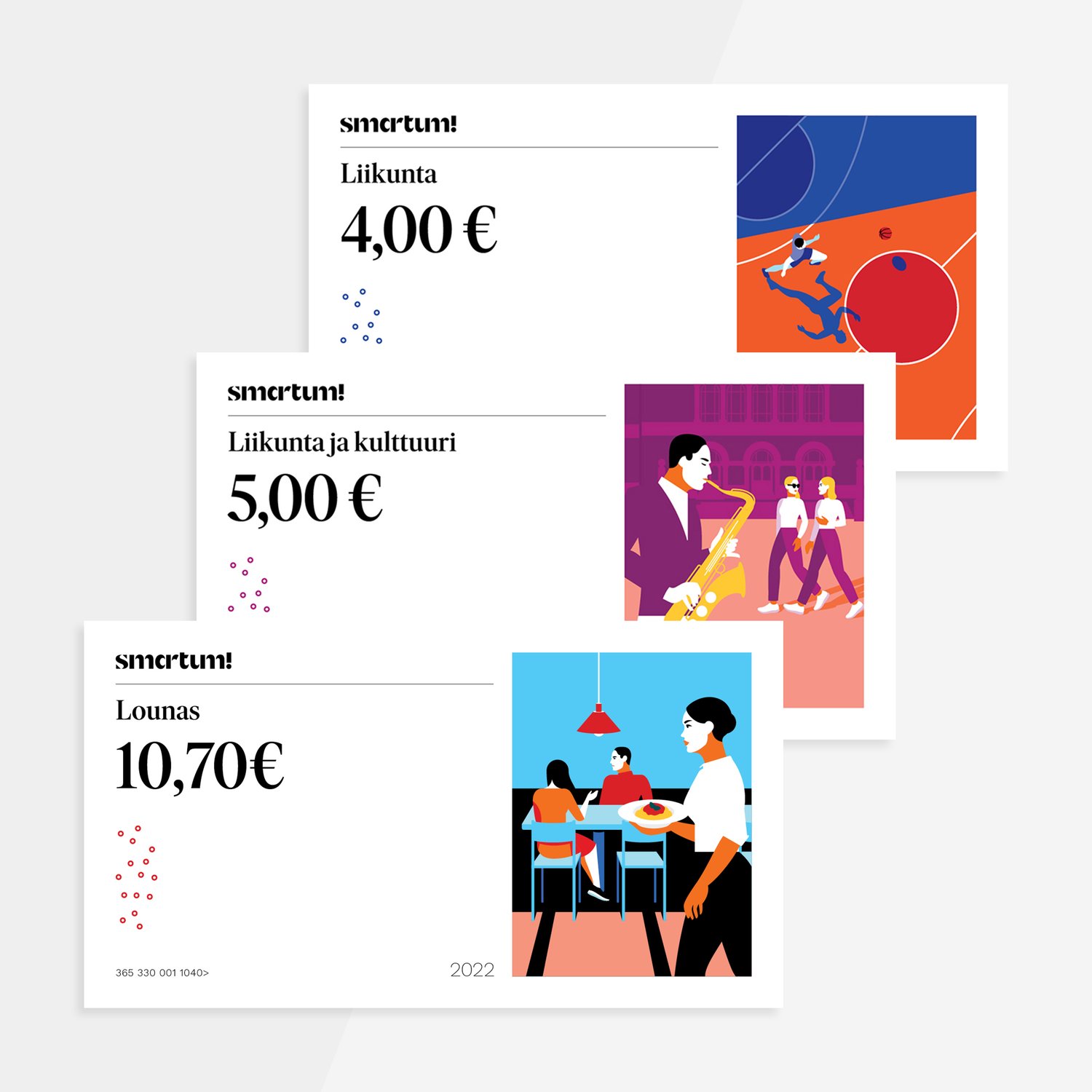 Exercise voucher
Offer exercise benefit as paper vouchers
The traditional four-euro voucher is the right choice for employers who want to offer their employees more tangible benefits. The vouchers are valid for a minimum of 12 months. The exercise vouchers on sale now are valid until 31st of December 2021.
Ordering and costs
Exercise vouchers are delivered in bundles of ten vouchers. After you have placed an order via Smartum's online service and approved your invoice, the vouchers will be sent to you.
The delivery fee of orders placed in Smartum web service is €30 or €35, depending on the delivery method. The delivery fee includes postage. Value-added tax (24 %) will be added to the delivery fee.
You can also order personalised exercise vouchers. This means that each voucher comes with the employee's name printed on it and there is no need to write the names on the back. The cost of personalisation is €0.07 per voucher, with a minimum charge of €75 (+ VAT 24%).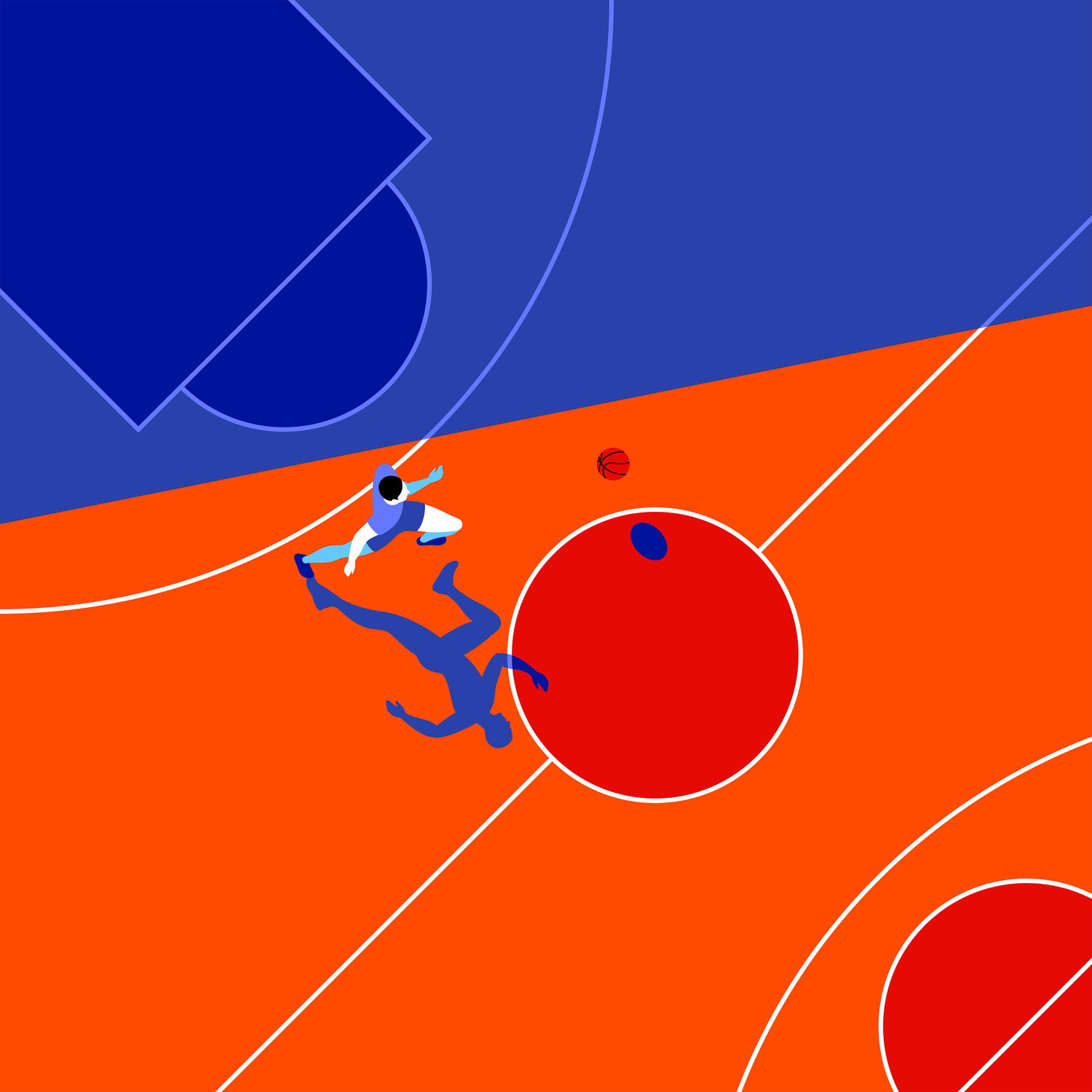 Taxation of exercise benefit
Tax-free sports
Support your employees in their exercising and cultural activities and deduct the resulting expenses in full in your company's income taxation. The benefit is tax-free to the employee, if it can be deemed normal and reasonable. Employees' voluntary exercise and cultural hobbies may be supported to the amount of €400 per year.
Read more about the taxation of exercise benefit from our tax guide
Also these well-being benefits were offered by other employers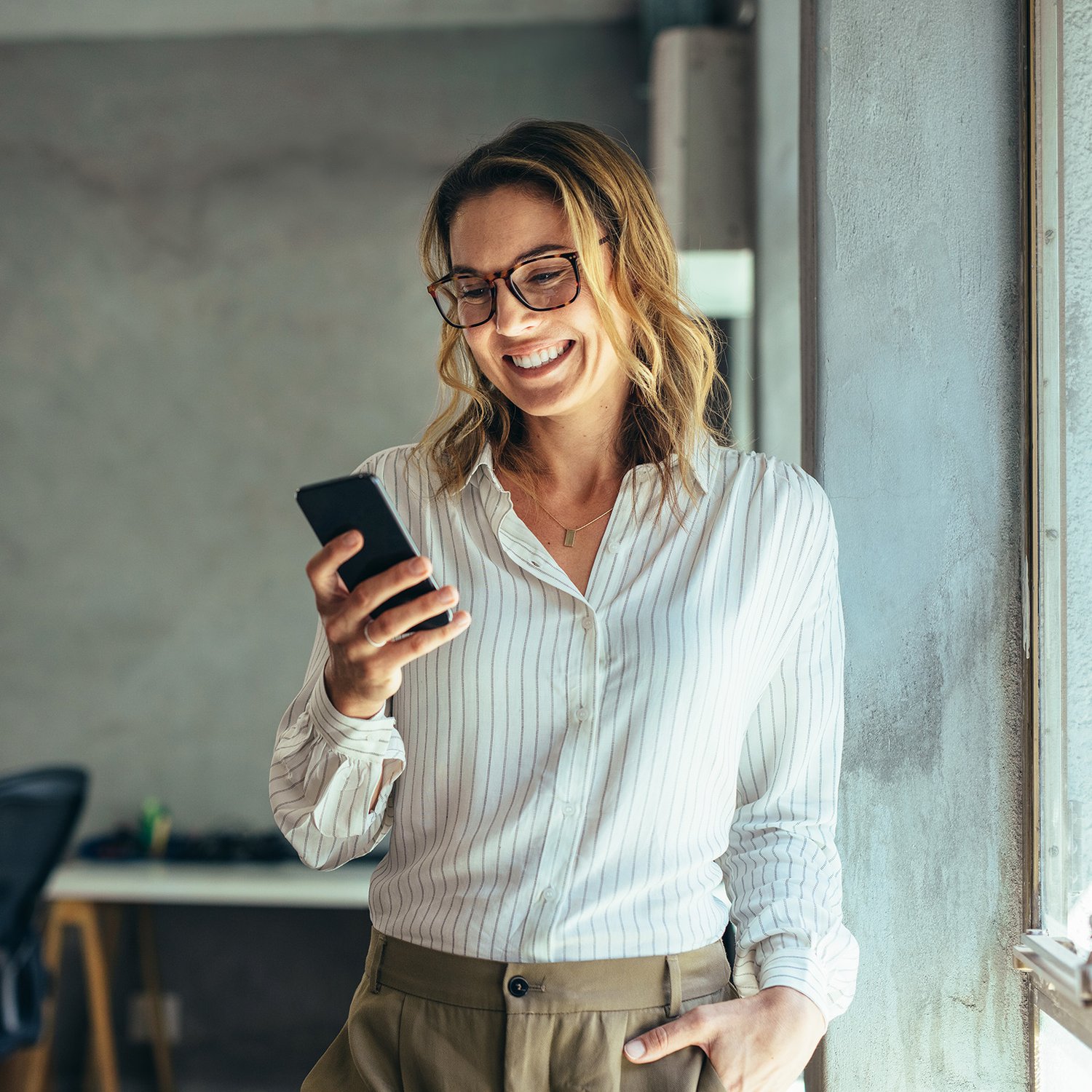 Interested?
Order exercise benefit and make your employees happy! By leaving your contact information here, our expert will contact you and helps you to choose the service that best tend to your needs.