Our telephone customer service is closed on 22nd of March. You can contact us in chat or find answers to frequently asked questions from our Help Center.
Using Smartum is easy peasy
Make and accept Smartum payments effortlessly with our versatile payment methods! Paying with Smartum happens in no time - both from the perspective of benefit users and service providers.
Smartum payment methods for every need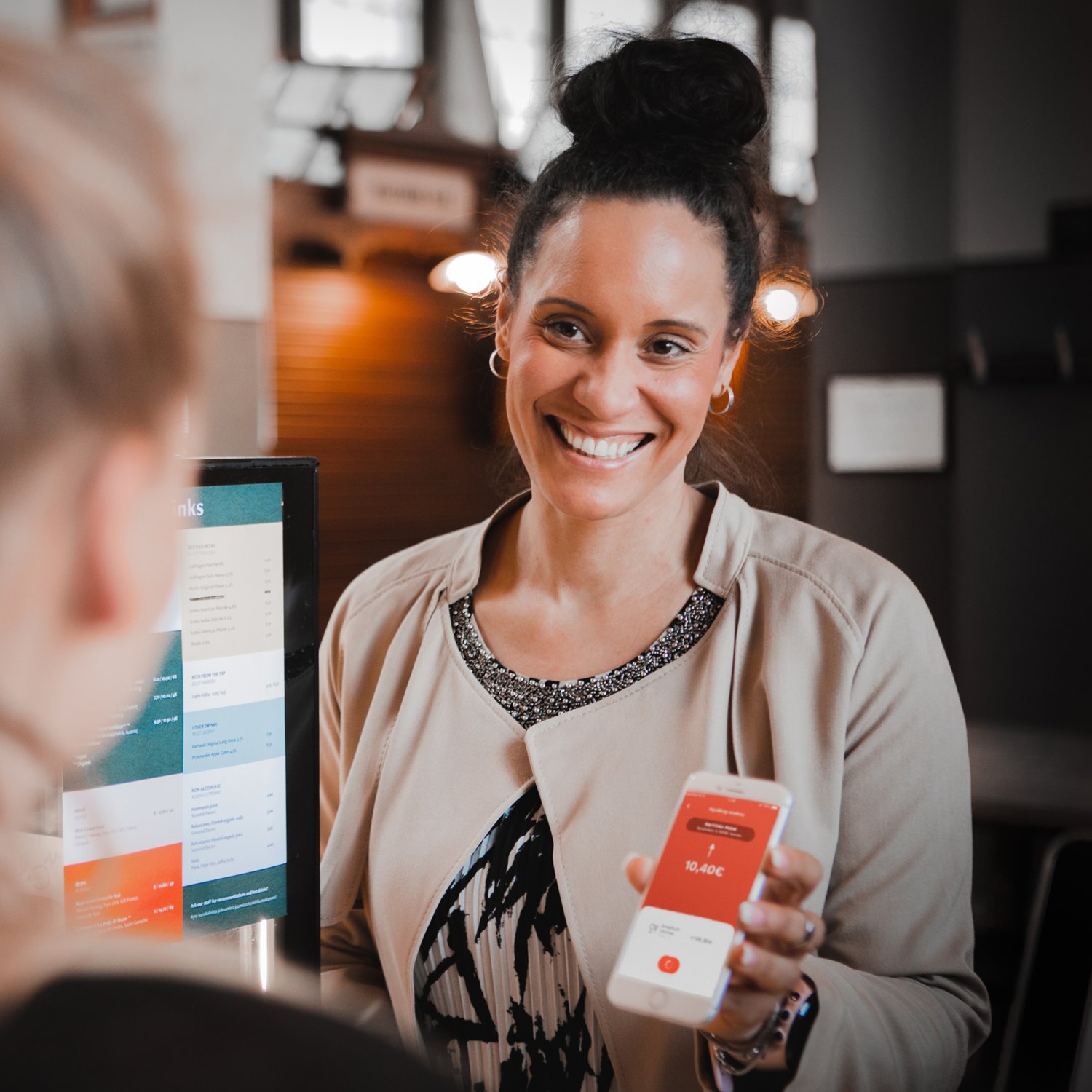 SmartumPay
SmartumPay for easy-going experience
Make your life easier with SmartumPay mobile app. With SmartumPay you can make and accept Smartum payments in no time.



Benefit user With SmartumPay you can pay with your digital Smartum benefits in almost every venue in the Smartum network. In addition to effortless paying, SmartumPay will always keep you updated on the amount and validity period of your benefits.
Read more
Partner By accepting SmartumPay payments you will offer your customers an easy way to pay with their fringe benefits, and also save money.
Read more
"Just a couple taps on the screen of my phone and that's it! Even the cashier was in awe of how easy that was."
- Sari, Helsinki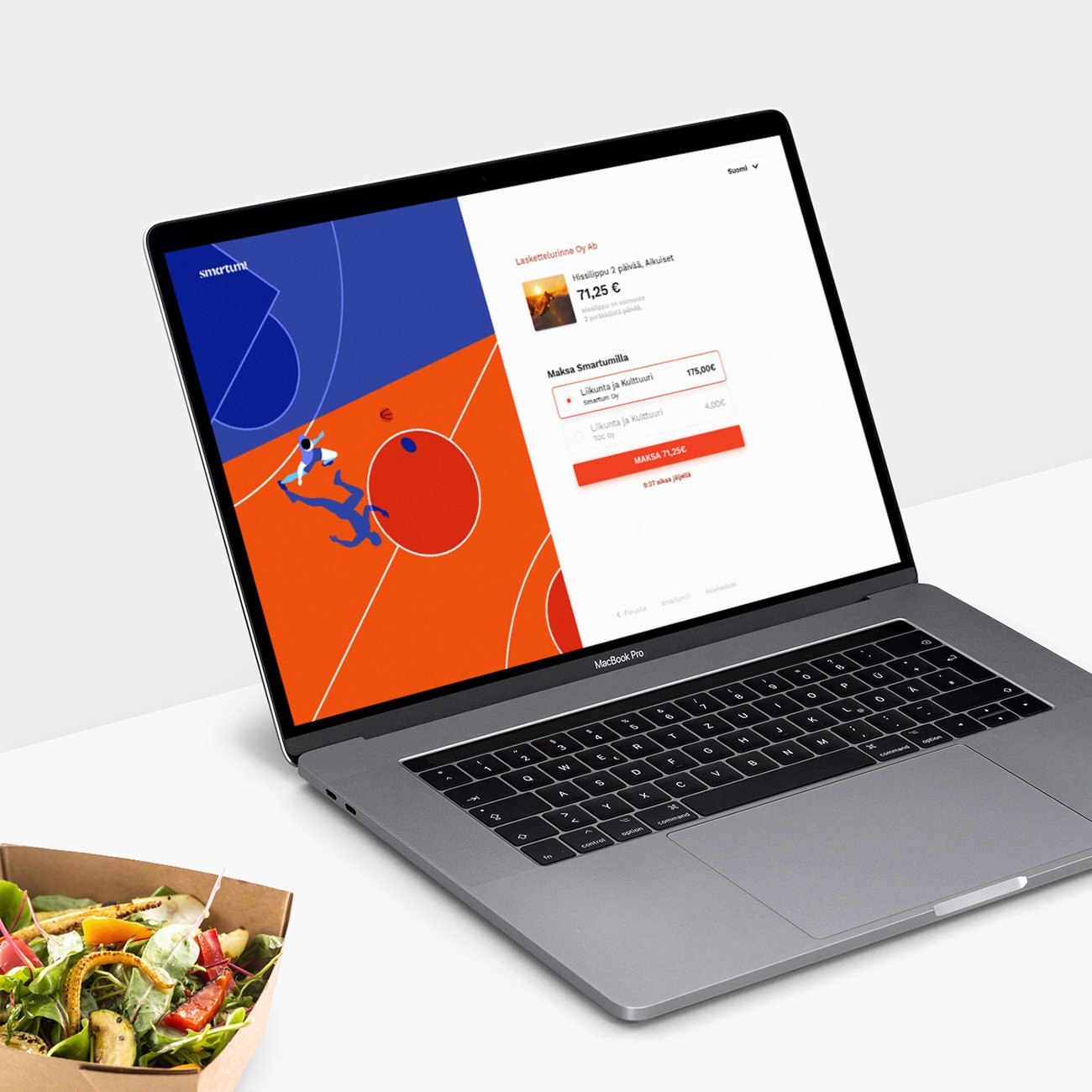 Smartum online payment
Online payments anywhere, anytime
Paying with Smartum online payment is easy and reliable in many service providers' own websites.
Benefit user With Smartum online payment you can pay for you services easily in service provider's own website or webshop. Just choose Smartum as your payment method, log in as a Smartum user and go for it!
Read more
Partner With Smartum online payment you can offer a safe and easy way for your customers to pay with Smartum benefits in your own website. What a great way to get more customers!
Read more
"Paying remotely is very smooth, fast, and effortless. It hasn't even crossed my mind, that I should be physically present at the counter."
- Henna, Pirkkala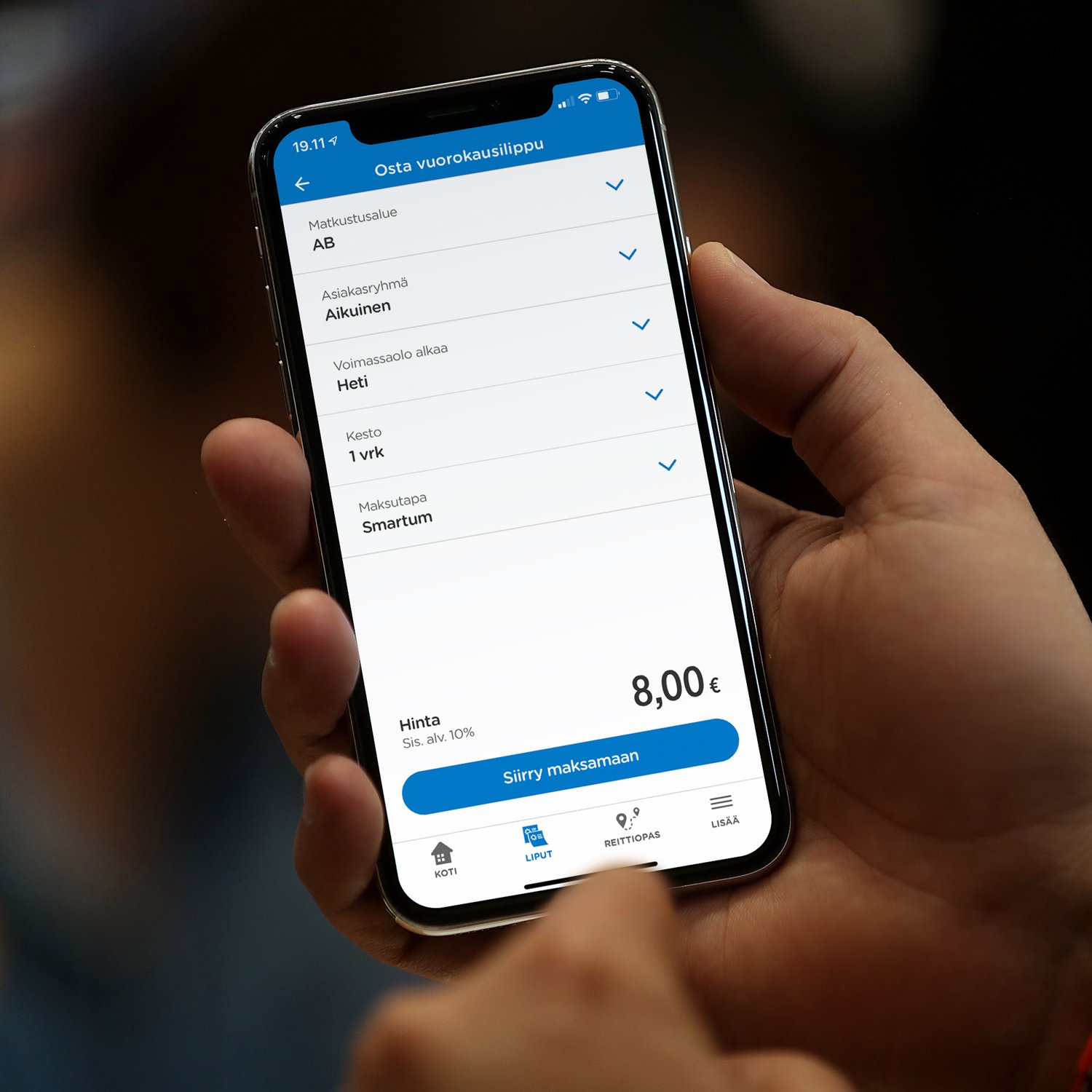 Smartum app payment
Easy payments in service provider's own app
More and more service providers offer Smartum app payment option in their own mobile apps.
Benefit user In service provider's own mobile app you can make Smartum app payments swiftly. Just log in as a Smartum benefit user when purchasing your service!
Partner With Smartum app payment you can accept Smartum payments in your own mobile app, and give your customers swift and easy payment experience.
"I was making a Smartum app payment while walking fast and sun shining to my eye! It was so easy, that it still worked out so effortlessly."
- Minna, Helsinki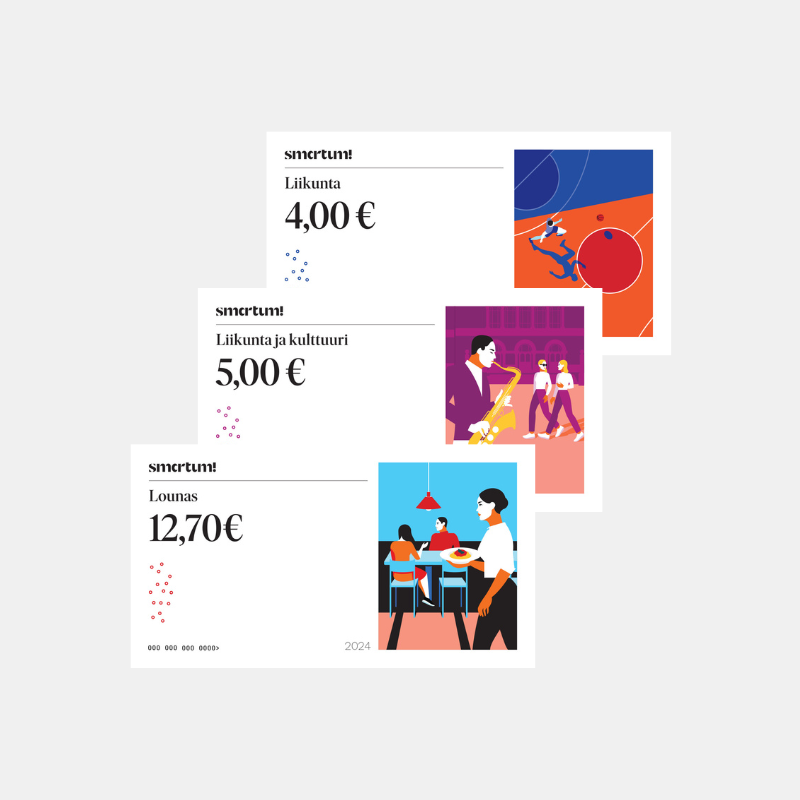 Smartum voucher
Smartum voucher for more traditional paying
Personal Smartum vouchers can be used in exercise, culture, and lunch venues within our network. The paper Smartum vouchers are valid at least 12 months at a time.
Benefit user Paying with Smartum voucher can is done traditionally at the venue counter. Please, remember to write your name on your vouchers. You can use them until the end of the year printed in them.
Partner By accepting Smartum vouchers you can better your customer experience for those using more traditional ways to use their fringe benefits.
Read more

Couldn't find what you were looking for?
You can find more specific instructions for doing and accepting payments from our Help Center.