The login service in the SmartumPay app is renewing in the coming weeks which will make it easier to log in in the future! You can read more about it here.
People who feel good, do good
Smartum offers fringe benefits for people who want to be and feel healthy and live their life to the fullest. We create multifaceted well-being for individual needs.
We believe that people who feel good and take care of themselves can do great things. Growth and success start from well-being. We want to enable those things for you, that support your individual well-being.
Help your employees to live their best life with our support
Individual well-being
With Smartum benefits you can support your employees in a meaningful way and help them prosper.
The widest well-being network
Smartum's fringe benefits can be used with multiple different payment methods in over 26 000 well-being venues.
Reliable partner
We are here for you. We are a Finnish family business and a reliable partner in well-being.
Save money with well-being
A Euro spent right in well-being at work will bring six euros back. (Finnish Institute of Occupational Health 2016).
Your employees deserve the best
– or even better
The well-being of your employees enables the well-being of your company. With Smartum, you can offer your employees refreshing Smartum benefits and help them feel and do good.
Put your employees first by supporting their well-being!
You can offer your employees exercise, exercise and culture, lunch, massage, and commute benefits. Support your employees' well-being with the benefits of your choice digitally or with paper vouchers.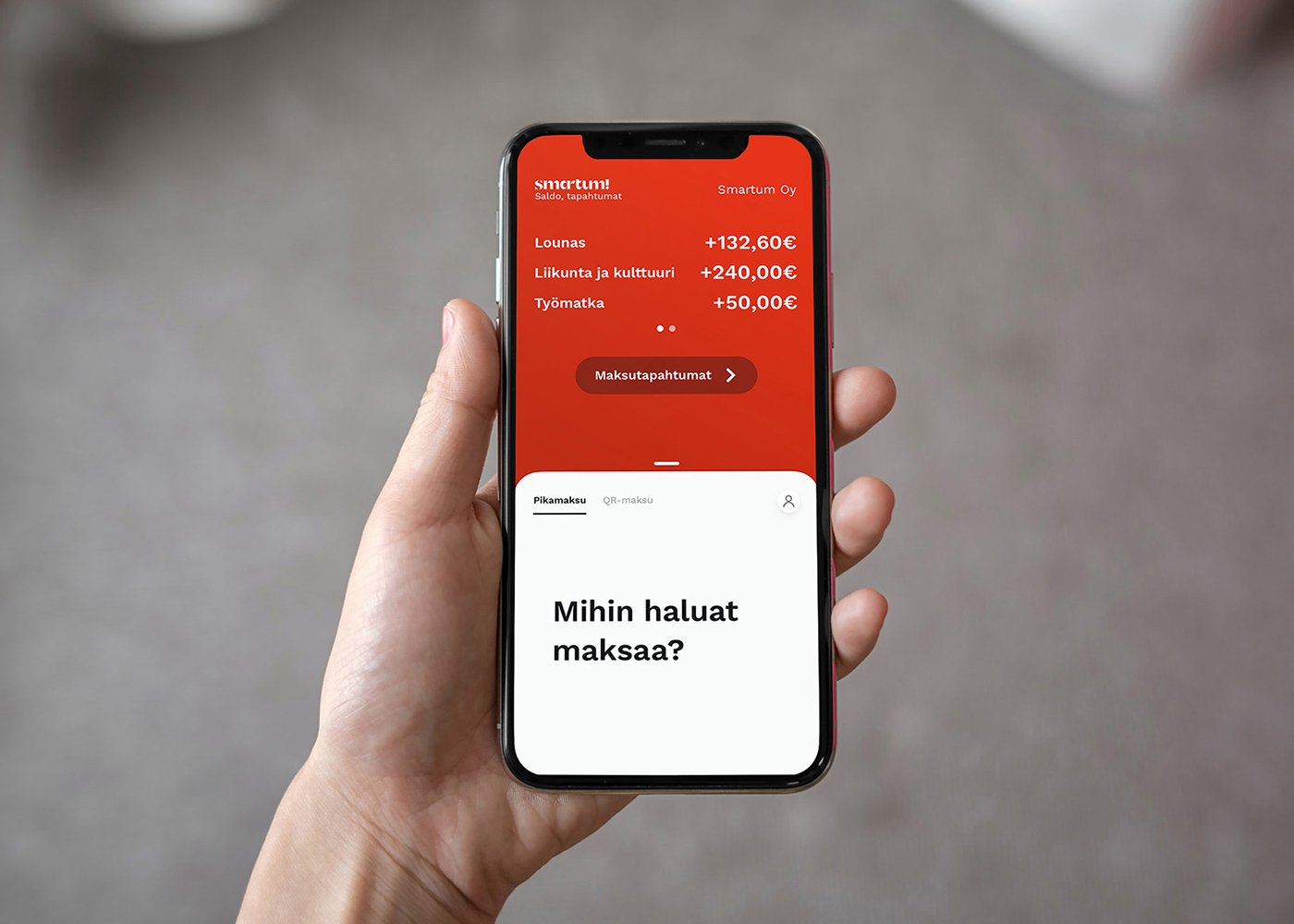 SmartumPay – the most effortless way to pay with fringe benefits
SmartumPay is a free of charge mobile app for electronic Smartum benefit users. SmartumPay will make paying effortless and makes your life easier.
In addition to easy payments, SmartumPay always keeps you updated on the amount and validity period of your benefits. SmartumPay is up for a free download in app stores.
Over 13 000 companies support their employees' well-being with us